The Spotify 'Star' Function
I have been using Spotify for over 2 years now and use it every day. Most features I really love. For instance the weekly updated personal playlist, with recommended songs based on my music listening activity (discover weekly).
That's just one of many ways Spotify makes it possible to get to explore new music and new artist. And one of the reasons Spotify is my current number one.
Ever since when I started using Spotify, I was missing that one feature: The 'Star' icon next to a song, to mark a song as 'Starred'. I find myself right-click every day on a song I love, which currently requires me to take at least 3 steps:
1 - Right-click the song.
2 - Hover the 'Add To Playlist'.
3 - Select 'Starred' from the list menu.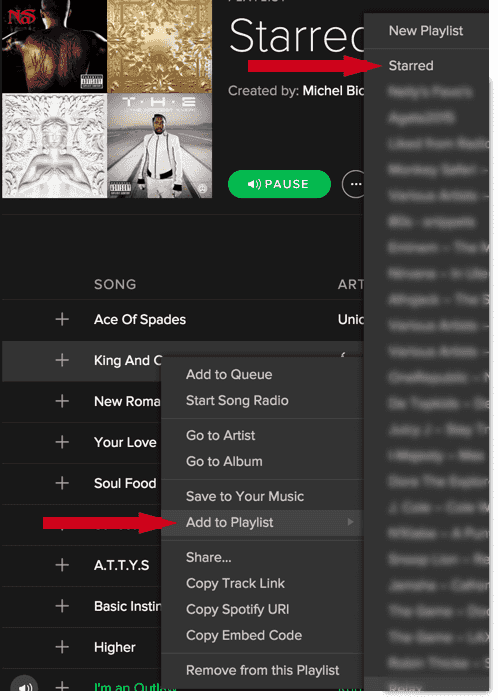 Also I'm aware of the fact that Spotify has the 'Save to your Music' icon:
Before clicking

After clicking

But the reasons why this isn't working for me:
1 - I'm adding my favourite song to 'My Music'. But for me all my music in my other playlists is 'My Music'. The terminology confuses me.
2 - From their current UI point of view the + itself does make sense. But the "+" icon vs. the star feels so much different. Starring a song really feels like I'm marking a song as my favourite. A "+" just feels like adding it somewhere.
Also, I know that 'Starred' currently is treated as a playlist, so in that context it perfectly makes sense too. But I remember in the old days of iTunes, I found the 'Starred' function to be a quick and easy way to mark a song.
Now, iTunes definitely was not perfect…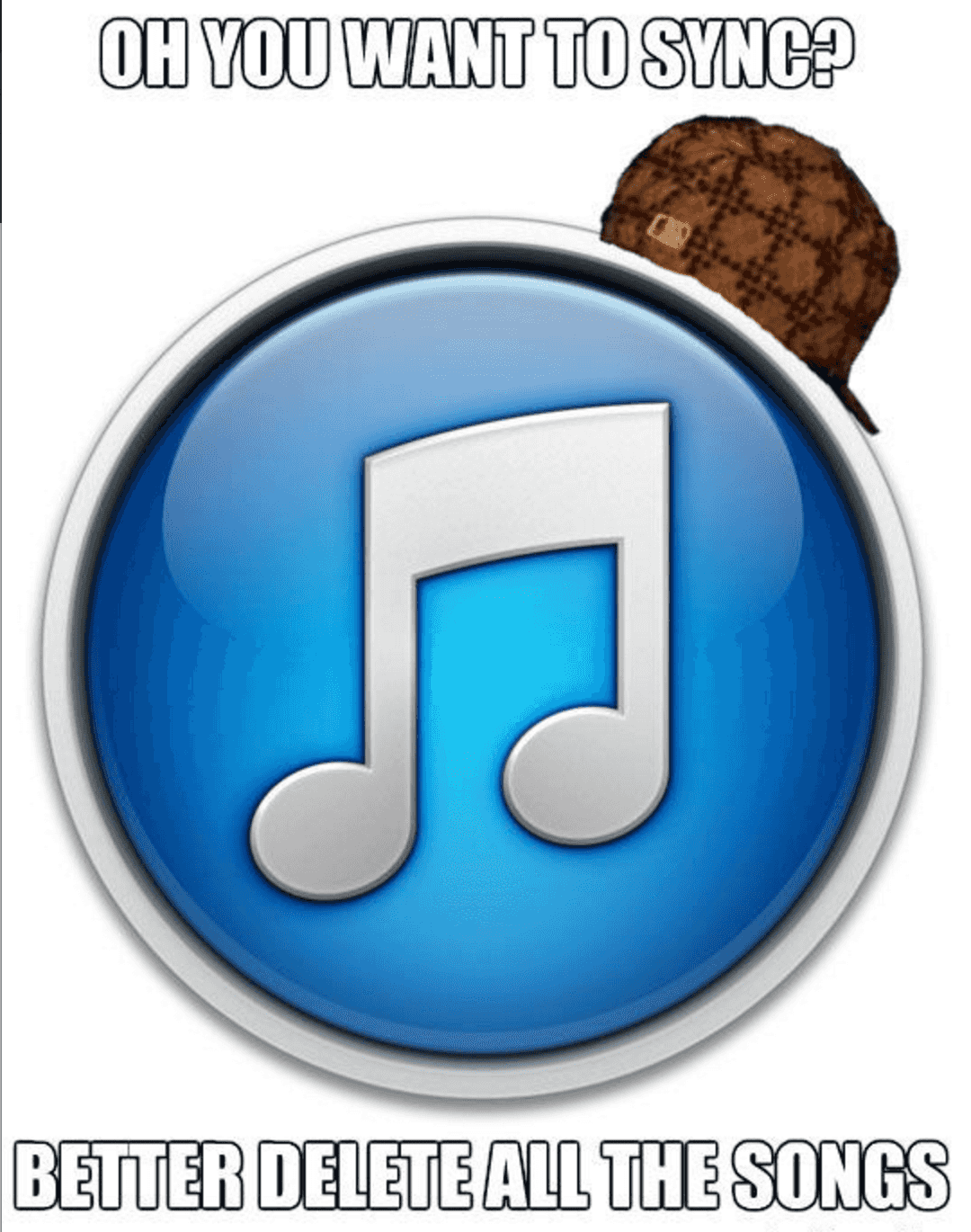 But that specific functionality solved a need for me. I could find all my favourite songs back with a single click.
Many other digital music players have adopted the same starring functionality in their graphic user interface. And Spotify is solving many UI needs in an intuitive way. Just I can't understand why they happen to remove that functionality in their earlier releases.
I'm definitely not the only one missing it: Spotify - What Happened to the stars?
Also, Gmail has been my mail client ever since they released their beta back in the day. And Gmail too incorporated the 'star' functionality. And even extended it with other icons.
Every Gmail user probably knows this, but you can star e-mails with specific icons, so you can easily mark e-mails. That e-mail you received with an urgent invoice to pay? Mark it with the red exclamation mark. Is a friend sending you a food recipe? Mark it with a regular yellow star.
That's intuitive and above all: Unobtrusive. In theory it would only need one click to star an item:
This can be configured in your Gmail settings.

How it looks in your inbox.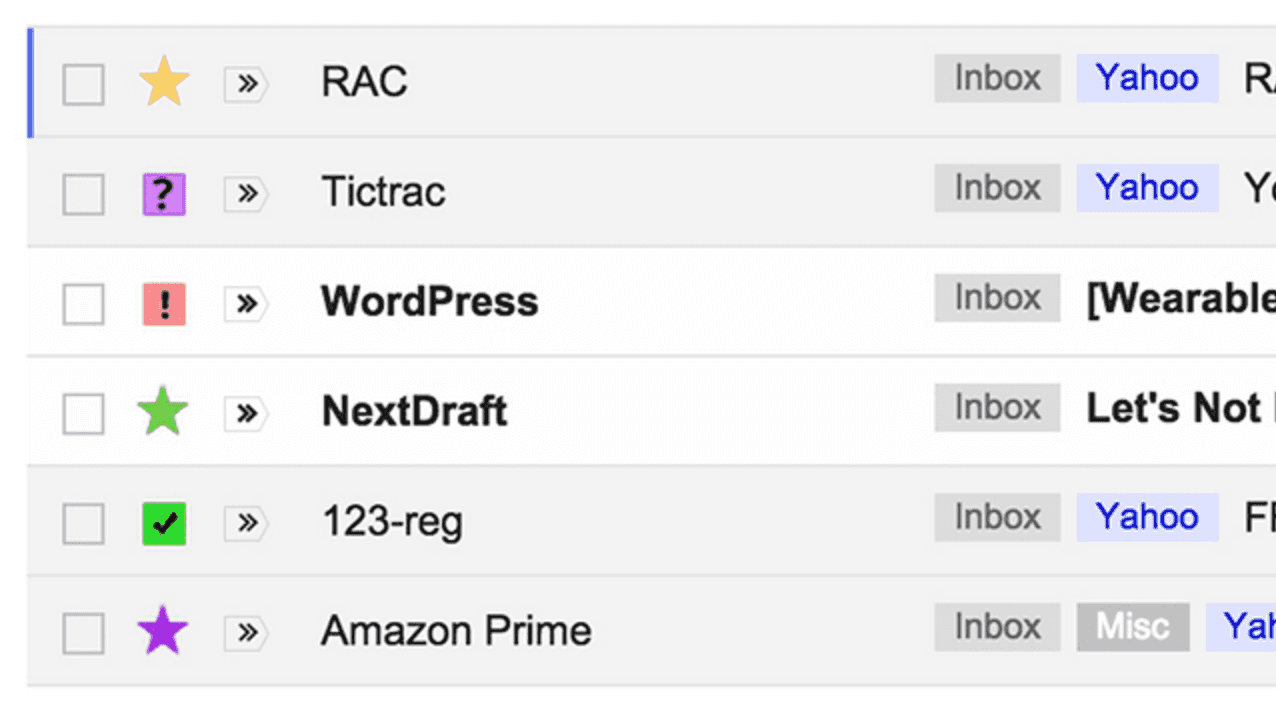 So why I bring the Gmail functionality up? I wanted to play with the idea to not only bring back the 'Star' to Spotify: What if we would apply the Gmail starring functionality? Just a quickly drafted UI mockup I came up with: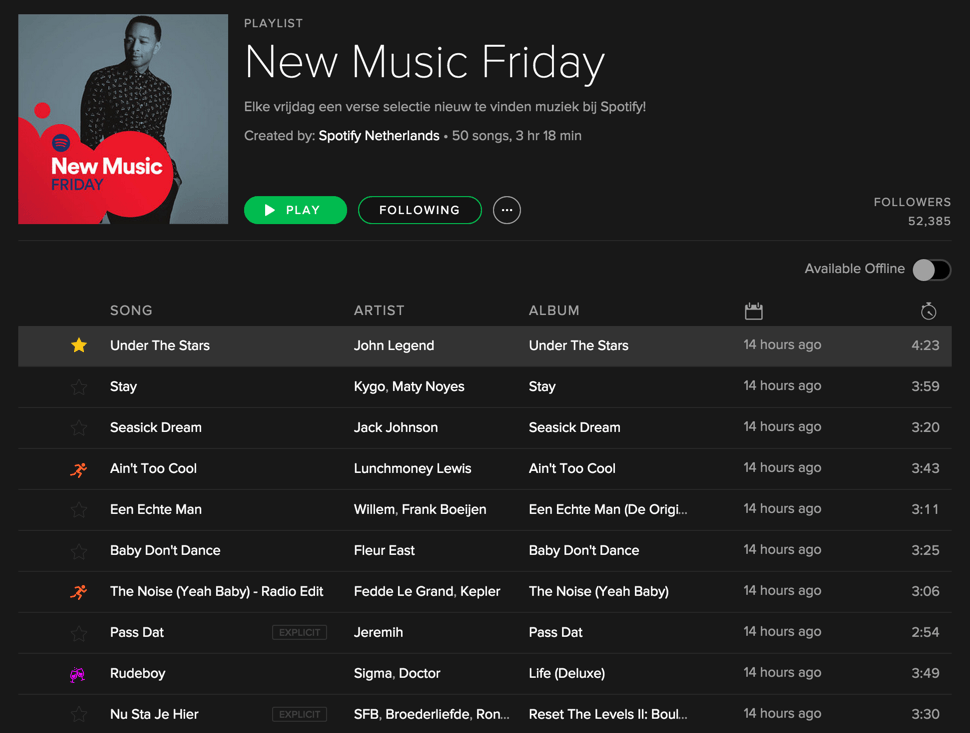 Each icon represents a specific playlist. Each playlist can have a specific icon (star) assigned.
1 - Yellow Star = Starred.
2 - Orange/Running = Jogging Playlist.
3 - Pink/Drinks = Partylist.
The above icons used could use some more work. The click functionality would work just like Gmail does:
First click is a yellow star. Each additional click is another star.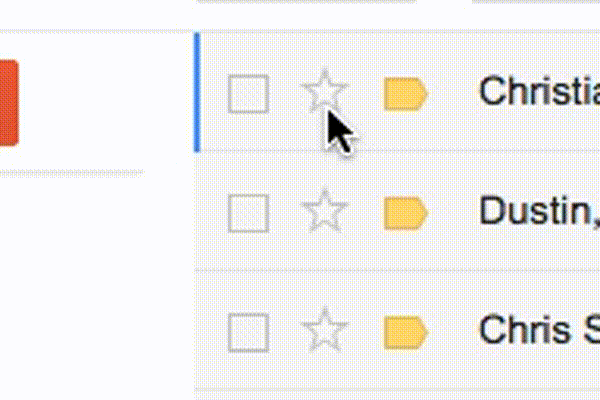 I think this functionality brings value to a certain type of user. Whether this is a savvy user or a regular less savvy one: Marking items in general with certain types of labels, is something we intuitively all do. Also in the mockup I drafted, it still supports Spotify's playlist structure. And just like Gmail, the star types could be pre-defined so that the users can add/disable to their wishes.
I see the following advantages by allowing the end-user to 'star' a song:
1 - Eliminate 2 extra steps: Mark a song with one single click.
2 - Remove the 'burden' to have the user have to find the 'Starred' item from the potentially long list of playlists. This is the case in the right-click menu shown above. Instead, they simply associate an icon with a type of list.

So Spotify, please consider bringing back the starring functionality? ¯\_(ツ)_/¯
Update 2018: Looks like they did.